As a Mainer, born and raised, this time of year has always been synonymous with one thing:outta statahs, otherwise known as people "from away" or "summer people." When I was a kid, they were mostly irksome because they took all the good spots at the beach, the one that I had free reign of from the months of about November-May, but those weren't ideal months for swimming. Beach combing, sure. Bonfires. But when summer came and as such, the summer people came too, the local kids would get ceremoniously kicked out of the area surrounding the town dock and would have to sneak around those three-months-outta-the-year cottages to have any real summer fun at all.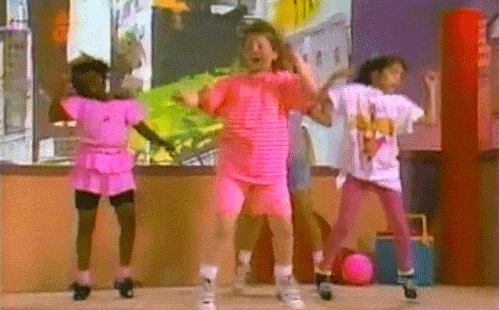 As I've grown up and lived "away" myself for a few years, from time to time I have to explain certain New England colloquialisms to people. In college my roommate always knew when I was talking to someone from home on the phone, because my thick Maine accent would reemerge, after being stuffed down and poshed-up to be more New York City Neutral.
So, if you're planning to come to this gorgeous state for a week or two this year and don't want to stick out like a sore thumb, here are some words and phrases you should know. I've even given you the phonetic pronunciation in case you encounter some real Mainah's in your travels. Ayuh.
AYUH
An affirmative response. Conversationally equivalent to yep.
ANKLE BITAH
"Ankle Biter" Little kids, toddlers. As compared to small yappy dogs.
BAZZ ON
To be drunk. Like real drunk. As in, "Ayuh he's got a wicked bazz on."
BEAN'S
In reference to L.L. Bean. Usually referring to the big outlet store in Freeport.
BEETAH
"Beater" — an old, rusty, piece o' crap car, usually a pickup truck of some description, that's not really good for anything other than hauling wood. Probably doesn't have seat belts.
BLINKAH 
"Blinker" — if you're driving up here for the summer you had better learn this one real fast or you'll be pissing people off left and right. If someone hollers at you to "use your damn blinkah!" they're talking about your turn signal.
CANDLEPIN BOWLING
If you go to a local bowling alley and see that all the pins are tiny it's because we like to make even fun things difficult.
CHESTAHDRAWERS
A bureau, what you put your clothes in. If you fold them. I just throw my on the floor.
CHOUT
As in "watch out" — One might warn you, "Chout for them dee-ah at dusk on Route 1."
CHOWDAH
Clams, potatoes, milky soup thing. Not the same as clam chowder seen in other states, this shit's the real deal.
CHRISTLY
An adverb, to be used like "very" — as in, "It's christly hot out he-yah."
CLICKAH
I'm pretty sure this is why my last relationship ended: also called a "beeper" or "changer" or "remote control", it's your TV remote. If you're sitting on the couch you might ask someone to"hand you the clicker."
THE COUNTY
If someone refers to THE County, not a county, they're talking about Aroostook, the most northern county which is basically potatoes and French Canadians.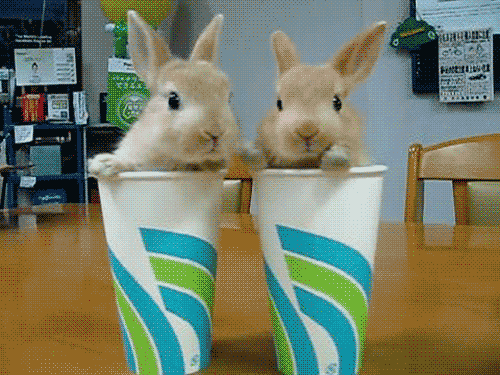 CUNNIN'
Cute. Sometimes used to describe little children when they're not being ankle biters. Most likely to be used for small, fluffy baby animals, "Look at that bunny, ain't he cunnin'"
DEEAH
"Dear", a term of endearment widely used by everyone from waitstaff to your great Aunt. As in, "How you doin' today, deeah?"
DITE
As in, "just a dite" — meaning, just a little. Someone might ask if you want whipped cream on something and you'd say, "Oh, just a dite."
DOWN CELLAH
If you come into someone's house and call out to them they might respond with,"I'm down cellah!" which means they are down in their cellar, or basement, perhaps gutting a deer, getting wood from their stockpile or canning preserves.
DOOR YAHD
The yard around your house. Front yard, back yard — nah, it's ya door yahd.
FATHAH
Your dad, pops, daddy, father.
GAWMY
Clusmy, klutzy, prone to doing stupid things.
GLASS
If you're at someone's house and you want a drink you would drink it from a glass or ask for a glass of watah.
HONKIN'
A real big thing. Like you catch a fish and you're like "that's a big honkin' trout"
"HOT 'NUFF FOR YA?"
Something you will be asked constantly by everyone you interact with after the temperature begins to rise above 65 degrees fahrenheit.
HUM DINGAH
Synonym for "wicked good" or, in some cases, just impressive. Like, of a thunderstorm, "wuddint that was a humdingah of a storm last night?"
IDEAR
An idea. As in, "I've got an idear." Not like, Apple, iDeer.
I KNOW IT
The Mainah's version of "I know right?" So, if someone said "That was a humdiner of a storm last night." you might respond with, "I know it!"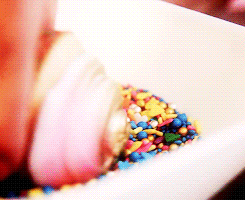 JIMMIES
For your ice cream (we called 'em "dairy joy's") rainbow or chocolate variety.
KIFE
To steal something, as in "someone kifed my pen."
LEAF PEEPAHS
Outta statahs who come here in the fall to look at all our leaves.
LOZENGER
A throat drop for when you have a cold or something. Fisherman's Friend is a popular Maine (probably New England) brand.
MILKSHAKE
OKAY THIS ONE IS IMPORTANT: If you mean to say a drink with ICE CREAM you probably mean a frappe (just frap. not frap-pey). Milkshakes have flavored syrup. Frappes have ice cream.
MOW DOWN
To eat quickly — probably because you gotta haul some traps or sumthin.
NIPPY
Kinda cold, chilly, "A tit nipply" 'cause you might see some nipples from that cold air, bub.
NUMB
I grew up saying "numb" to mean dumb, or dense, not smart, etc.
OUT IN THE WILLIE-WACKS
Out in the middle of nowhere, in the woods, also "willywags" is occasionally heard.
OVER IN EAST PODUNK
Similar to being out in the willie-wacks.
PADIDDLE
One headlight out in a c u ar, if you see it you gotta hit the roof of you cah (car) with your hand.
PEEKED
Pronounced "PEEK-ED" to describe something with a sharp point, including describing someone's face. Not to be confused with "PEKID" (peck-id) to describe someone being pale, not well looking.
PISSAH
Either wicked great or wicked not great. "What a pissah!" can go either way, but you can usually tell by the inflection and general appearance / context.
PISSANT
Someone everyone picks on, the runt of the litter in the family or social group.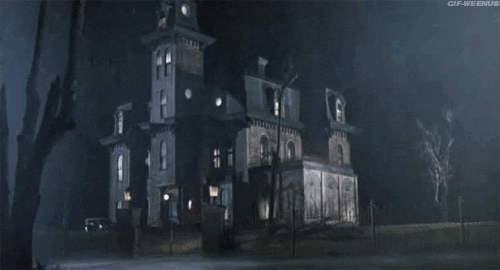 PLENTY-A-CHAHM
A realtor might describe a complete piece of shit house with a million problems that has a bit of a rustic farmhouse feel to it as having "plenty of chaaaahm (charm) to entice you to buy it.
PUCKAHBRUSH
The puckerbrush, maybe on the side of the road, lots of tree branches and grass and dead leaves and shit. Probably a place your dog wants to poop. Also probably a place where ticks would live.
QUARTAH-OF
"Quarter-of" — to say, fifteen minutes before the hour. So if you're in Freeport shopping you might hear a haggard mom tell her teenagers that they "have to meet her in front of the boot out front'a Bean's at quartah'of."
RIGHT OUT STRAIGHT
Really busy, lots going on, as in "I'm right out straight."
RENY'S (CHEZ RENEE)
The Maine Adventure, ayuh.
RUGGED
A child who is kind of husky. "She's kinda rugged."
SAVAGE
Highly welcomed, a great addition. Happy to have it. "That's savage!"
SCROD
A small piece of fish that is kind of ambiguous. Might be haddock. Might be cod.
SIDEBOARDS
The countertops in your kitchen.
SINCE MOSES WORE KNEE-PANTS
A very, very, very long time ago.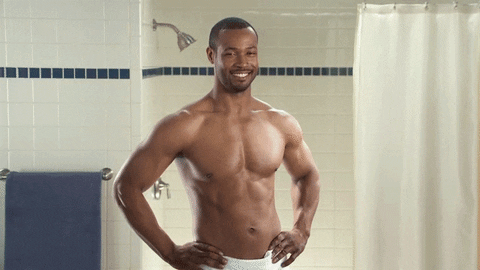 SO DON'T I
In agreement, "me too."
SPLEENY
Wimpy! (Thanks for correcting me on this one BDN readers!)
STOVE-UP
To wreck something, like if you crashed your car and smashed it up you'd be like"yeah I stove my car up all t'hell."
SUMPIN FIERCE
Something fierce, meaning a lot, or real bad. Come here in late-January and you might see it snowing sumpin fierce.
SUPPAH
Dinner, your evening meal.
SWIG
To take a drink of something. You might get asked, "Hey, can I have a swig of that?"
THAT THEM THERE
Those or that. "That them there frost heaves up on Route 52 are sumpin fierce."
UGLY
Mad, upset, angry. Growing up if I was about to throw a tantrum my mother would point at me and go "Don't get ugly with me!"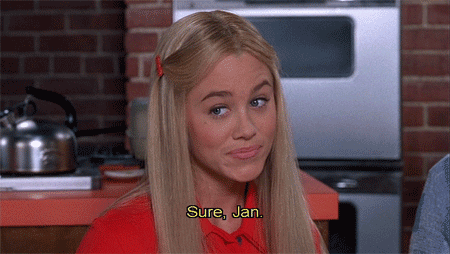 WELL THEY-AH
"Well there." Mostly heard up in the Allagash. If you say something and someone thinks you're full a shit they'll probably respond with "Well there." Kind of like Maine's version of the Sure, Jan meme.
WICKED
This is all of New England really but Maine likes to think we've trademarked it. Just means "very". Gets put in front of just about anything, good or bad.
YANKEE NOD
That thing you do when you see people downtown and you don't say nothing but you just kinda give 'em a nod so they know you seen 'em but you ain't got time to stop and shoot the shit cuz you on your way upta camp and gotta get some red hot dogs first ayuh.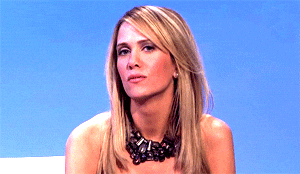 *a previous version of this blog included content that some readers found offensive. I immediately removed it when it was brought to my attention. It was included because when I was compiling this list, it came up in nearly every conversation I had. It's inclusion is not a reflection of the BDN and I personally apologize for discomfort it may have caused.  Being disparaged as a racist has certainly taught me a valuable lesson.  Just because something is a colloquiasm doesn't mean it should be repeated.